April Recap
99% of people have a mortgage interest rate below today's market rate. (Source: Goldman Sachs)
Now that might lead you to the conclusion that nobody is selling their home. After all, new data from Black Knight found that record few homeowners are delinquent on their mortgages. And all the recent headlines focus on "low inventory."
But in Dare County, there are still plenty of homes selling each month. In fact, last month, we had 89 homes sell in Dare County-- a 28% increase compared to the previous 3 months.
There's no question that we have a shortage of homes to meet buyer demand but that's not necessarily a bad thing.
We are finally seeing the signs of a stable real estate market, and that's something worth celebrating.
April Highlights:
On average, property sold for 94% of the original asking price.
166 properties went under contract in April which is just slightly less than March (172).
The Average Days on Market (DOM) of 45 was the lowest of the year!
Of the 174 April listings, 86 have either been sold (4) or are currently under contract (82) with an Average DOM is just 6!
*All stats based on the Outer Banks Association of Realtors MLS, residential Dare & Currituck County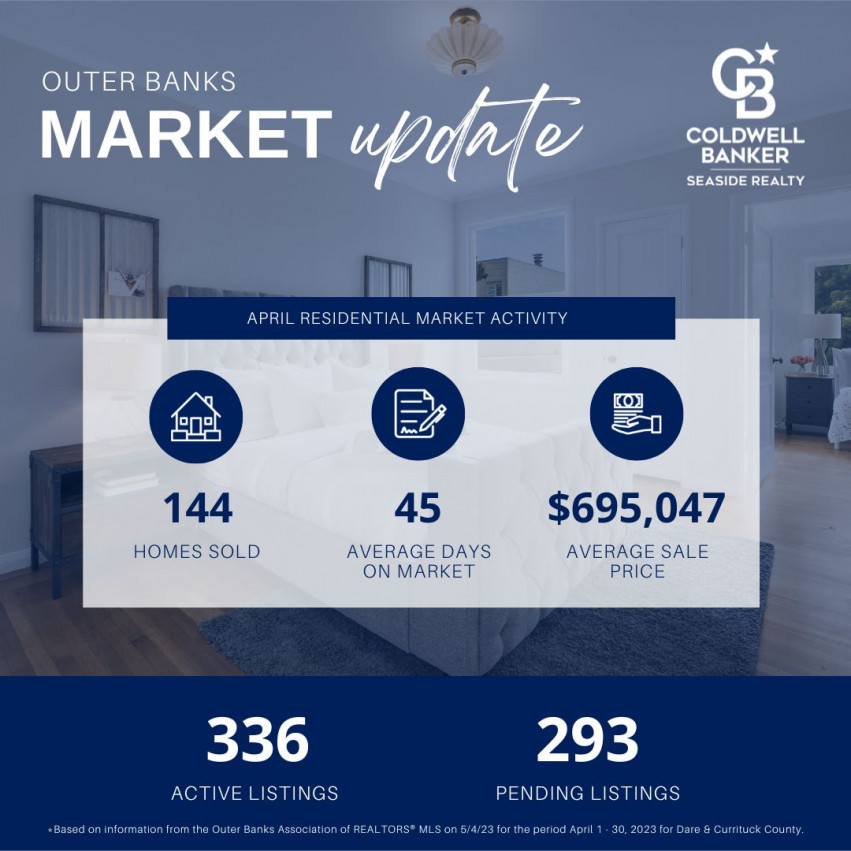 Year-to-Date Highlights:
Year to date, there have been just 15 homes sold for $2 Million and higher compared to 45 for the same period last year. However, back in 2019 there were just 10 properties sold in this price range for the entire year!
Here are a few Year-to-Date highlights:
Units are down 42% and sales volume 48%
The Median Sales Price of $569,500 represents a slight decrease of 5%
On average, property has sold for 93% of the original asking price
The Average Sales Price of $698,684 is down 10% year over year, but it still represents a 68% to 79% increase before the pandemic years:

2020: $425,40
2019: $415,515
2018: $413,474
2017: $399,011
2016: $390,239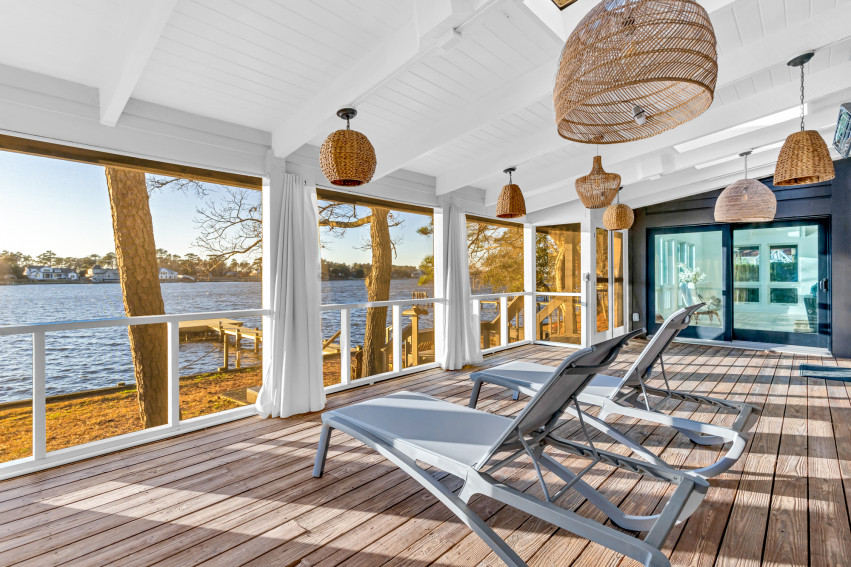 Mortgage Rate Predictions
Here's how other experts predict market conditions will affect the 30-year, fixed-rate mortgage in the coming months:
Compass U.S. region president, Neda Navab: There have been signals that mortgage interest rates may be at or near their peak, given recent encouraging news around inflation and a corresponding drop in the U.S. Treasury yields that help set mortgage rates. A sustained drop could push mortgage rates into the 5% range late in the second quarter or in the second half of 2023, but that's definitely not guaranteed.
Mortgage Bankers Association (MBA): "Long-term rates have already peaked. We expect that 30-year mortgage rates will end 2023 at 5.2%."
National Association of Realtors (NAR) senior economist and director of forecasting, Nadia Evangelou: "If inflation continues to slow down—and this is what we expect for 2023—mortgage rates may stabilize below 6% in 2023."
Freddie Mac: Forecasts the average 30-year mortgage to start at 6.6% in Q1 2023 and end at 6.2% in Q4 2023.
Realtor.com economist, Jiayi Xu: "Mortgage rates are likely to move in the 6% to 7% range over the next few weeks, which continues to pose a significant challenge to affordability."
Zillow Home Loans senior macroeconomist, Orphe Divounguy: "A fight over raising the debt ceiling is likely to drag into the summer, and mortgage borrowers should expect rate volatility as a result."
As always, I am available to help with all your real estate needs!
- Cameron Griggs