Happy September! (My favorite month on the OBX)
The real estate market picked up in August with increases in both units and sales volume compared to the previous month (July). For the first month of the year, the Average Sales Price dipped below $700,000 and the Median Sales Price of $535,000 was the lowest of the year. Does this indicate our market is turning more towards a buyer's market? A buyers' market is when the inventory exceeds the demand and inventory levels are generally 6 months or higher. This is definitely not the case on the Outer Banks and we are still in a seller's market! The buyer activity has certainly slowed down a bit but we are still seeing multiple offers and shorter days on the market (YTD, 32 vs 56 last year).
A few August MLS Fun Facts:
• Property sold for 95% of the original asking price (down from 96% in July).
• The Average Listing Price of $673,853 was the lowest of the year.
• 3 homes sold for over $2 Million including a new construction 10-bedroom oceanfront home in Hatteras, which sold for $2,865,000 making it the highest sale of the month!
• 31% of the August closings were cash transactions.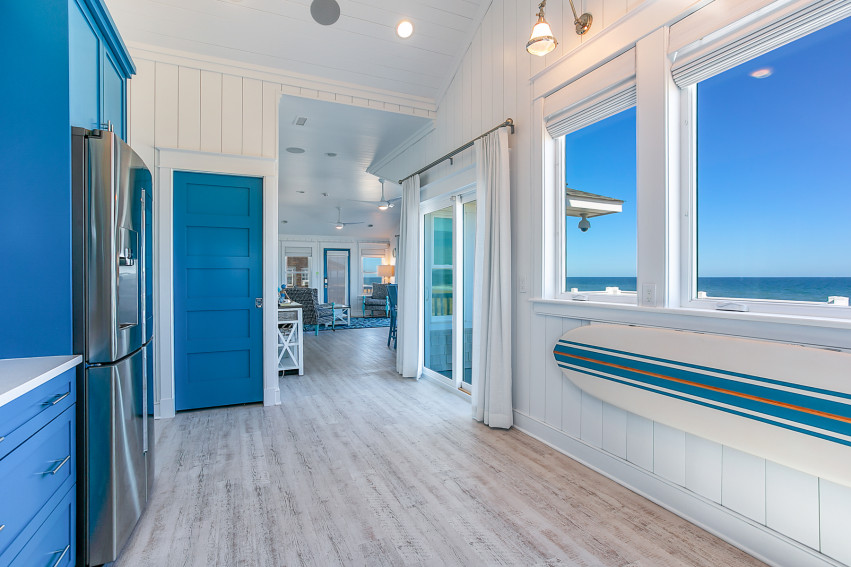 A message on lending from local lender, Shane Cook:
"The past 2 weeks have been dogged by mortgage rate increases as banks prep for today's FED rate increase. This chart shows that 84% of forecasters expect an increase of .75%. I suspect if this is the case, we'll see mortgage rates drop for a few days afterwards. This is because banks are conservative right before a meeting to protect themselves against any surprises. If they raise by 1%, that would be a "surprise" and you'd see mortgage rates and stocks deteriorate for a day or two. I heard someone say today that we are closer to the end of this path than the beginning. I liked that, as we'll hopefully only see one more rate increase later this year and then rates/bonds should stabilize."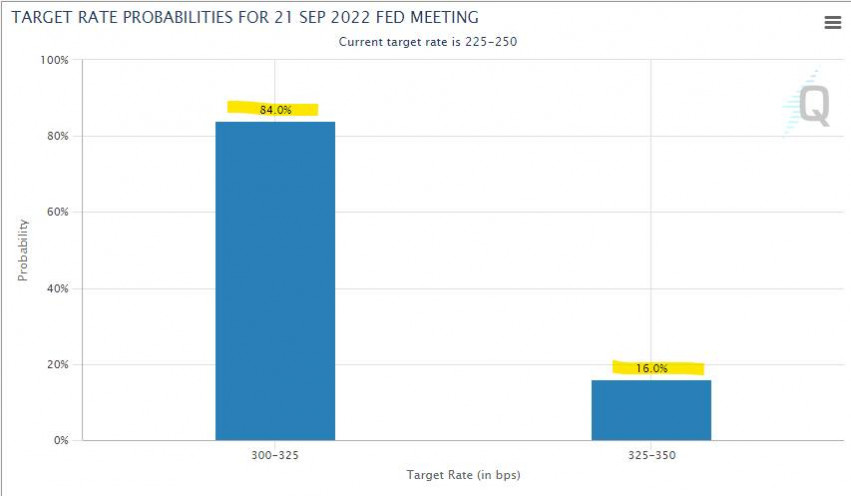 A few more highlights:
• The number of single-family homes priced at $400,000 and below remains under 40!
• A 3-bedroom, 3-bath harbor front condo in Pirate's Cove sold for $705,000 - the highest condo sale of the month!
• An oceanfront lot in Corolla sold for $2 Million in August. Days on Market? Just 5!
• Year to Date, the Average List Price, Sold Price and Median Sales Price are all up over 20% compared to this time last year. According to Dan Sutherland, the MLS Director for the Outer Banks Association of Realtors, inventory in August declined for the first-time in 5 months.
Take a look at the inventory levels by area and the percentage decrease compared to last year::
• Nags Head: 39%
• Duck: 35%
• Corolla: 36%
• Hatteras Island: 25%
The inventory levels in the following areas are doing much better:
• Colington (all): 13%
• Kill Devil Hills: 10%
• Southern Shores: 7%
2022 Parade of Homes
It's Back and Better than Ever!
October 6-8: We're celebrating the Outer Banks Home Builder Association's 30th annual Parade of Homes and this year, EVERYONE'S INVITED! The 2022 Outer Banks Parade of Homes experience on Columbus Day weekend will be back to in-person tours during Open Hours of Thursday-Saturday from 10:00 am-6:00 pm. This means that during these three days you will have exclusive access to some of the most innovative, exciting homes on the Outer Banks.
As a tour visitor, you will have access to the masterful builder's information and are encouraged to reach out and discuss your homebuilding plans and dreams!
You can sign up here.
I am always here to help with all your real estate needs!
- Cameron Griggs