December OBX Market Update
Happy New Year!
2022 can be defined as the best year for home values! Although the total units sold for the year decreased by 24% and sales volume by just 5% both the Average Sales Price ($775,500) and the Median Sales Price ($599,000) were the highest on record and increased 24% and 25% respectively year over year! Our Average Days on Market of 34 beats even last year's record low of 62. It was a very good year for real estate on the Outer Banks! I am happy to report Coldwell Banker Seaside Realty once again led the market in both sales volume and units (9 years in a row for units)!
A few December MLS Fun Facts:
The Average Sales Price decreased just 1% compared to December 2021 and it was the
first month since June of 2020 we saw a decrease year over year. However, the
Average Sales Price back then was just $408,941!

On average, property sold for 93% of the original asking price

28% were cash transactions

7 homes sold for over $2 Million including two oceanfront homes in Corolla selling for $4.8 and $5.6 million!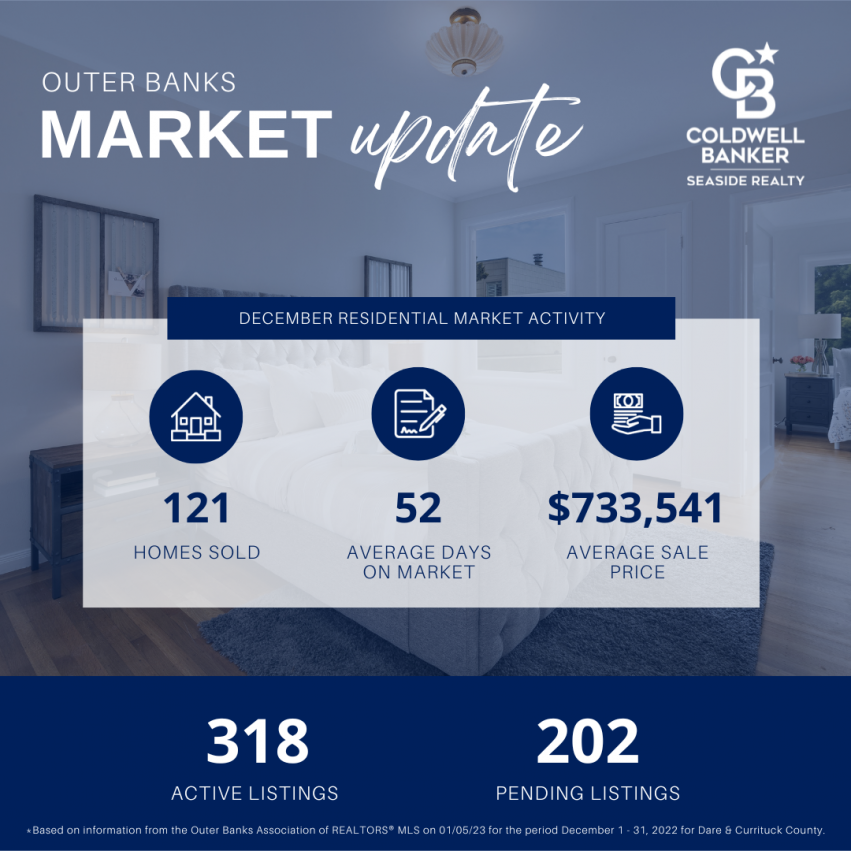 2022 Year to Date Highlights (residential):
96 homes sold for $2 Million and higher compared to 111 in 2021 and just 20 in 2020

making it the second highest year for luxury homes!

The Average Sales Price of $179,411 for residential land sales represents a 16% increase
year over year

8 lots sold for over $1 Million including an oceanfront lot in Corolla which was listed for
$1,950,000 and sold for $2,000,000 in just 5 days, making it the largest land sale of the
year!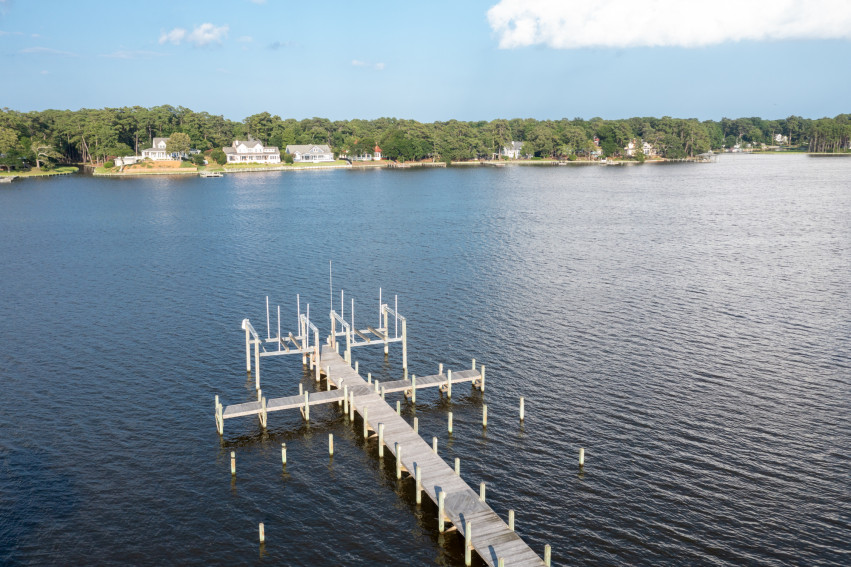 The Top 5 Areas with the highest increase in Average Sales Price (residential, 20+ sales):
1. Duck Oceanside ($1,112,834): increase of 62%
2. Colington ($530,725): 36%
3. Avon Oceanside ($832,983): 34%
4. Colington Harbour: ($494,428): 33%
5. Southern Shores Oceanside ($1,442,478) and Nags Head between the Hwys ($969,686) tied with an increase of 32%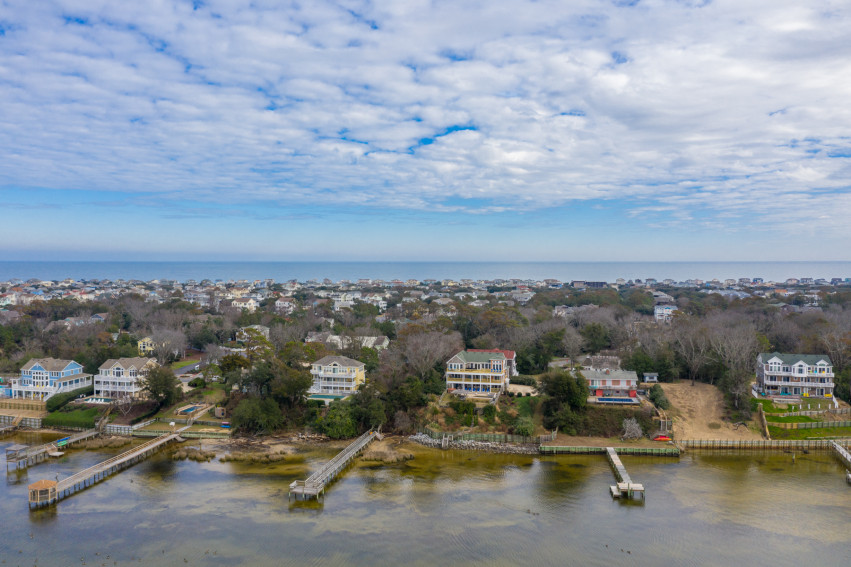 What will 2023 bring for the national housing market?
Lawrence Yun, chief economist of the National Association of Realtors (NAR), is predicting home sales will decline by just 6.8% compared to 2022 (5.13 million) and the median home price will reach $385,800 – an increase of just 0.3% from this year ($384,500).
6. Yun expects rent prices to rise 5% in 2023, following a 7% increase in 2022. He predicts foreclosure rates will remain at historically low levels in 2023, comprising less than 1% of all mortgages.
7. After eclipsing 7% in late 2022, he expects the 30-year fixed mortgage rate to settle at 5.7% as the Fed slows the pace of rate hikes to control inflation. Yun noted this is lower than the pre-pandemic historical rate of 8%. Click to read the full article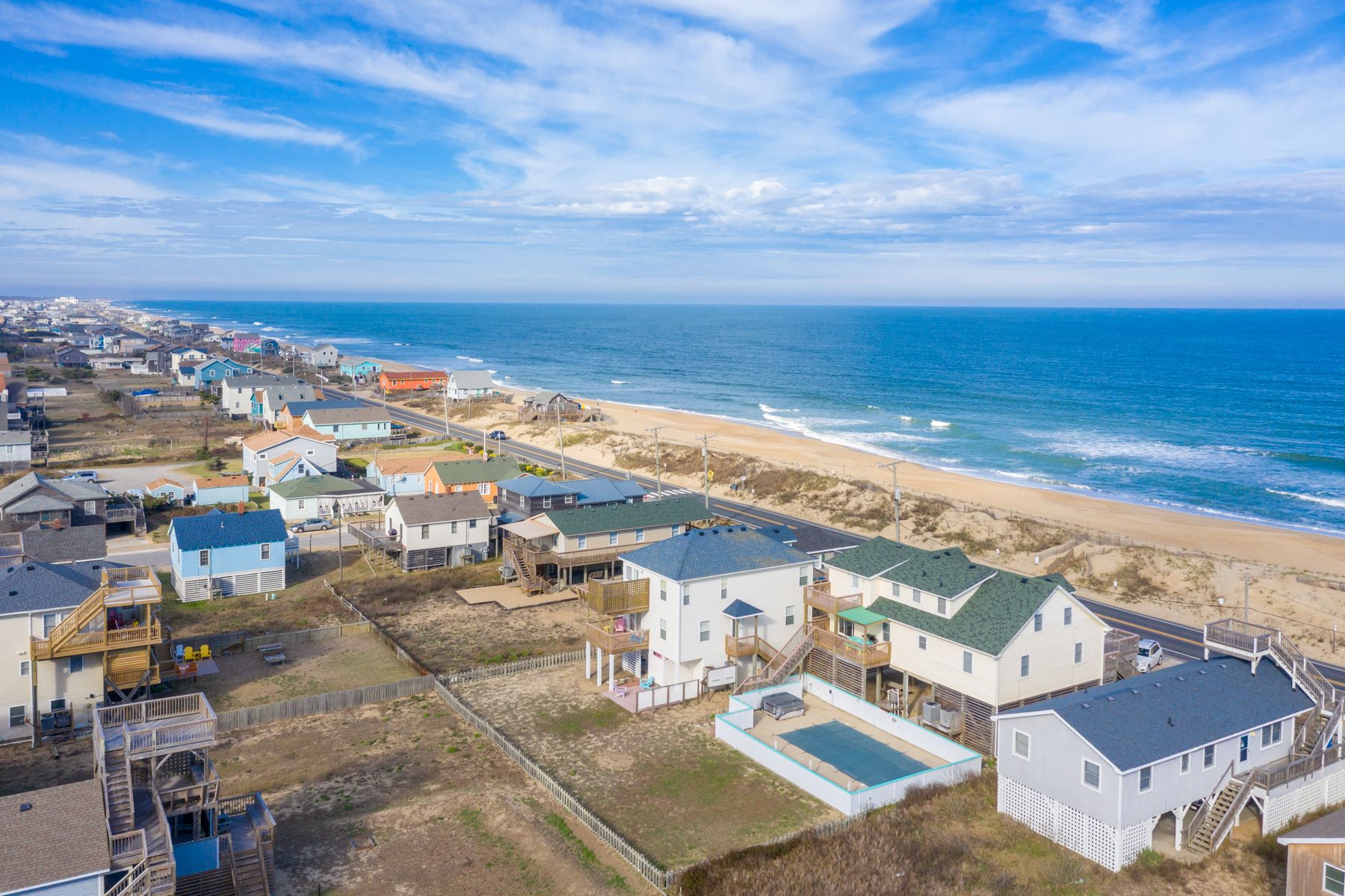 As always, I am available to help with all your real estate needs!
- Cameron Griggs