February OBX Market Update
February in Review
The market bounced back a bit in February and the number of residential units sold was the highest since November of last year. The average days on market (DOM) of 55 is still relatively low for our area. For example, 2020 ended with an average DOM of 110 which was low for back then!
For the first time in over two years, both the Average Asking and Average Sold Price decreased compared to February of 2022. However, the Median Asking Price of the 308 residential properties currently under contract is $591,950 which is in line with the 2022 Median Sold Price of $590,000.
A few February MLS Fun Facts:
On average, property sold for 95% of the original asking price

28 of the 123 residential sales were cash closings

There were 88 price changes compared to 127 in the month of January

The Median Sales Price of $490,000 was the lowest month since May of 2021

The Average Sales Price of $599,109 was the lowest since February of 2021. However, the Average Sales Price for a single-family home was $675,698

28 of the 123 residential sales were cash closings
*All stats based on the Outer Banks Association of Realtors MLS, residential Dare & Currituck County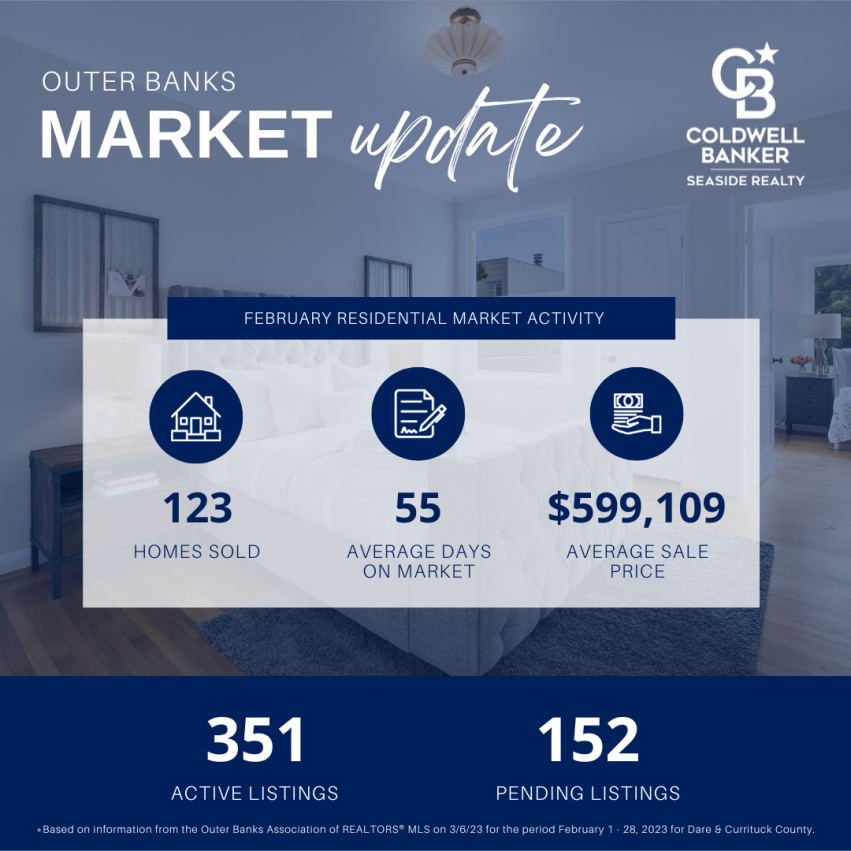 Rental Market Update
w/ Michelle Russell of Seaside Vacations
In 2022 we saw a return to Seasonality and it seems we are seeing a return to shorter booking windows in 2023. Nothing drastic but the booking pace is a little slower.
2023 vs 2022
Average daily rates are up 14% over last year

Unit Revenue is up 12% over last year

Paid Occupancy is 2% down over last year
The interesting thing I'm seeing about paid occupancy is that the periods of 5/6 - 5/20 and 8/26 - 10/26 are actually up. The May weeks are up about 7% while the Fall period is up 32%. This indicates to me that we may be beginning to see some price resistance and people are taking advantage of the lower rates in the late spring and fall. Easter is pacing very similarly to last year.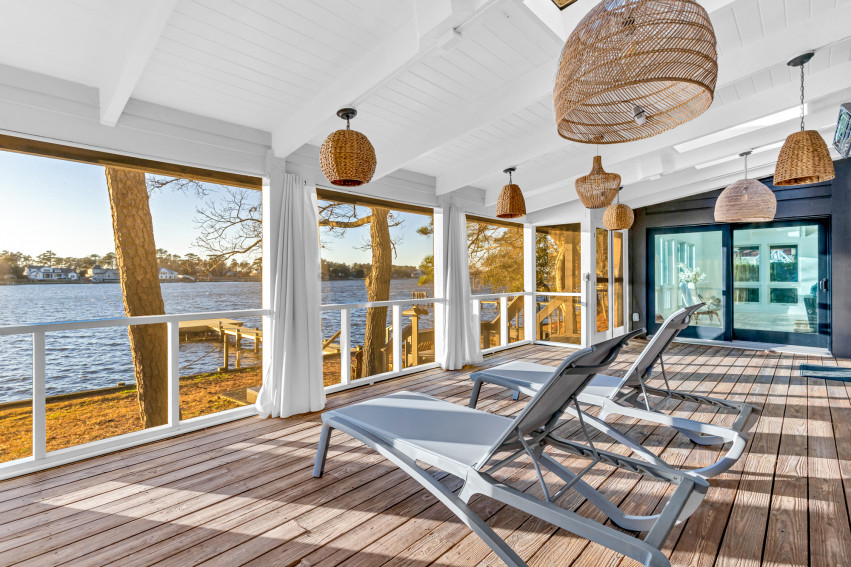 February MLS Fun Facts
46% of the single-family homes sold in February, sold for $500,000 or less

23 Condos & Townhomes sold in February – which contributed to the lower Average & Median Sales price for all residential.

12 homes sold for $1 Million and higher, including three which sold for over $2 Million. On average the 12 sold for 92% of the original asking price

A 10-bedroom oceanfront in Hatteras sold for $2,895,000, which was the highest sale of the month!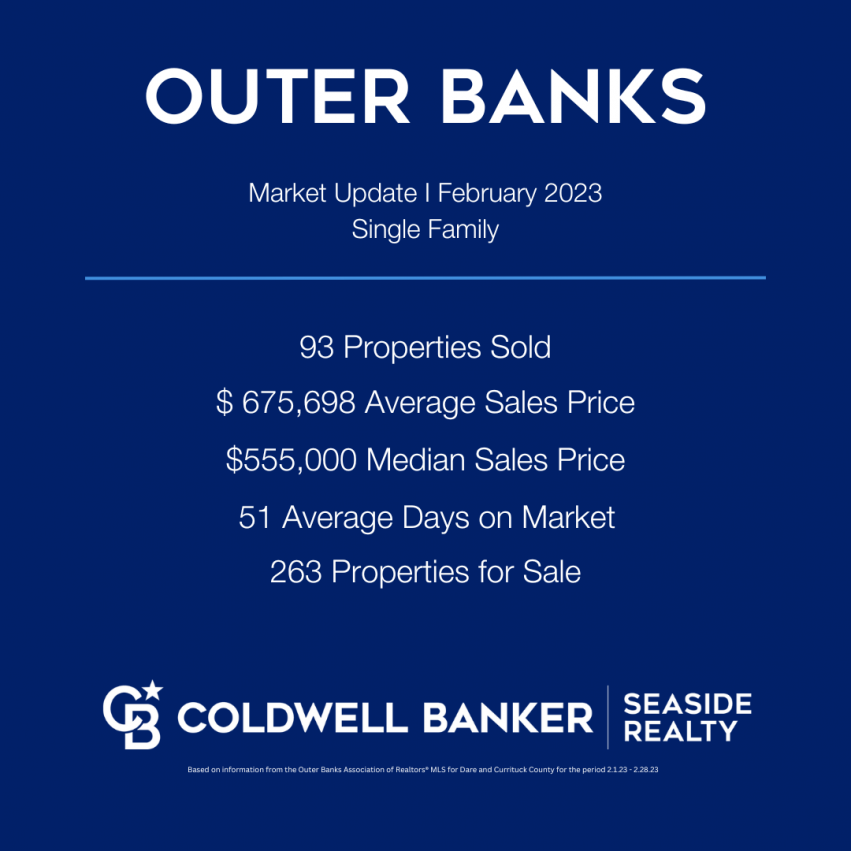 National Housing Update: Are Home Prices Finally Becoming Affordable?
The declining mortgage rates trend that brought back some prospective buyers to the market in the first month of 2023 has ended—at least for now. Home sales prices responded by continuing their downward slide. However, many economists remain mixed about how much more home prices will drop this year.
For one, the nation's housing supply remains limited. Those who purchased homes in recent years at record-low interest rates are staying put. Moreover, new home construction fell again in January, compounding the longstanding inventory problem. Tight inventory issues, in part, are keeping prices from dropping off, which is perpetuating affordability challenges for many, especially first-time homebuyers.
Though home prices remain high year-over-year, they're not as eye-popping as they were in early 2022. Even so, how much further home prices dip in 2023 will likely depend on where mortgage rates go.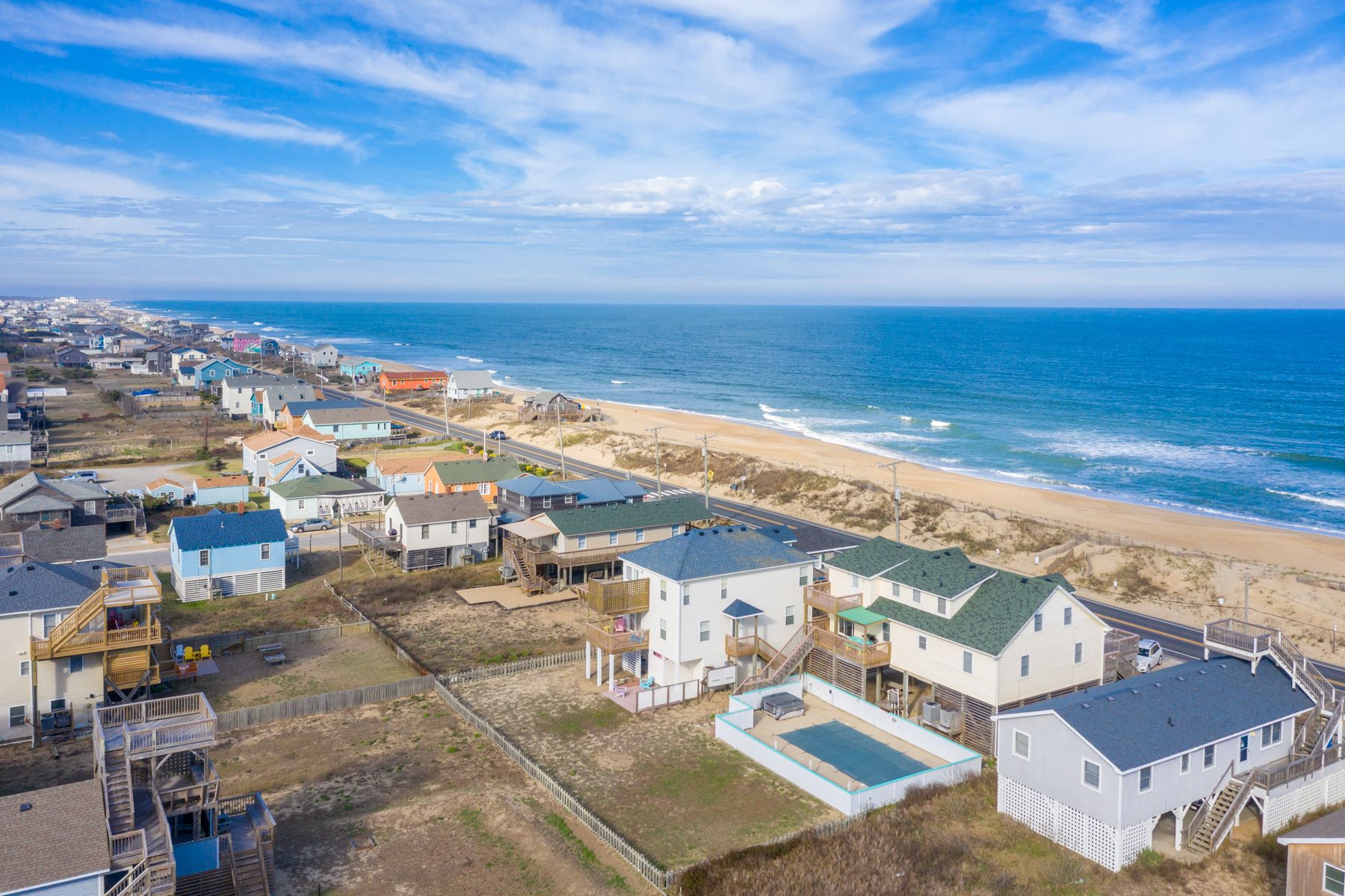 As always, I am available to help with all your real estate needs!
- Cameron Griggs