The July Numbers Are In!
With the seasonal slowdown, July numbers were the softest of the year in both units and sales volume. There are still plenty of buyers in our market and for the 3rd consecutive month, the average days on market remained below 30. We are starting to see new listings priced aggressively towards the current market, which of course is more attractive to the buyers!
A few July MLS Fun Facts:
• On average, property sold for 96% of the original asking price.
• July was the 25th consecutive month where both the average asking and selling price posted an increase over the previous year!
• 28 properties sold for $1 Million and higher, including 4 which sold for $3 Million and higher. Luxury buyers are still investing in the OBX!
• A soundfront home in Martin's Point sold for $3.9 Million, making this the highest sale of the month!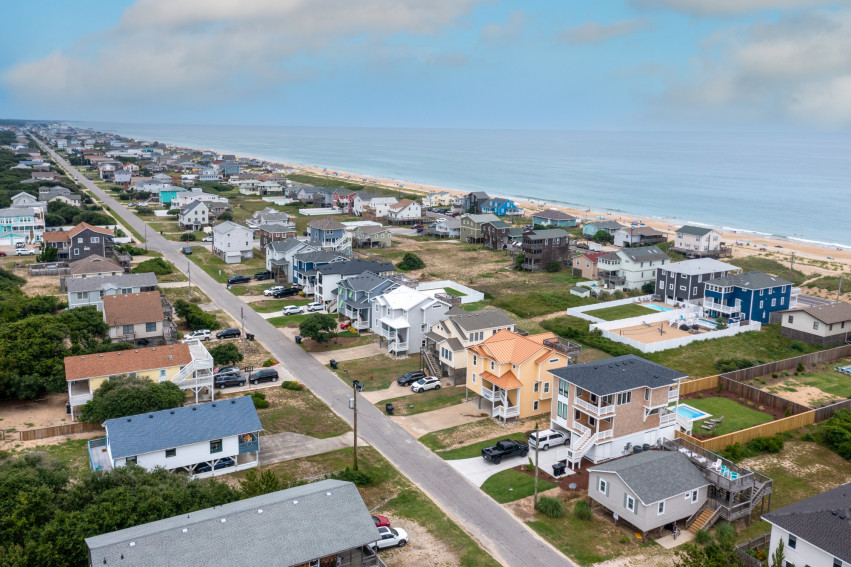 Rental Market Update
I reached out to our sister company, Seaside Vacations, for an update on the rental market. Michelle Russell, Director of Business Development, provided this update: This year we have seen a return to traditional seasonality. Due to schools returning to in-person learning and many companies scaling remote employment down, demand slowed in the spring and while the fall is shaping up very well, we anticipate occupancy levels being slightly below what they were last year. Here are a few highlights:
• We are still seeing much higher demand during the spring and fall than pre-pandemic levels.
• With occupancy slightly below last year's levels and the substantial rate increases we recommended for 2022, most homes experienced an increase in revenue.
• Occupancy is down 6.2% year over year.
• Home revenue is up 18% (more than $2.5 million) year over year.
• Average Daily Rate is now $388 representing a 26% increase compared to 2021.
• Reservation volume has increased 20.2% since 2020.
"As we continue to book for the fall, occupancy rates and revenue will continue to grow," said Russell.
A few more highlights:
• Year to Date, units are down 25%, and sales volume is just 8% down. The sales price continues to climb and the current Median Sales Price of $599,900 represents a 24% increase year over year.
• Active inventory is down 18% in Dare County and 27% Currituck County. The following areas have active inventory levels more than 20% lower than this time last year:
• Duck: down 38%
• Corolla (not including the 4-wheel drive area): down 36%
• Nags Head (all): down 38%
• Hatteras Island: down 24%
These areas are doing a bit better with the inventory comparison:
• Kill Devil Hills: down 7%
• Kitty Hawk: down 2%
• Southern Shores: down 4%
If history repeats itself, inventory levels should start to rise as more sellers may jump into the market at the end of the rental season along with sellers wanting to take advantage of the still high selling values.
Housing Bubble?
There is a lot of talk nationally about whether or not we are heading towards a Housing Bubble. According to a recent article, here are three reasons why the national slowdown will not turn into a bubble similar to the 2008 market:
1. There's a shortage of homes on the market today, not a surplus. The supply of inventory needed to sustain a normal real estate market is approximately six months. Anything more than that is an overabundance and will cause prices to depreciate. Anything less than that is a shortage and will lead to continued price appreciation.
2. Mortgage standards were much more relaxed during the crash. During the lead-up to the housing crisis, it was much easier to get a home loan than it is today.
3. The foreclosure volume is nothing like it was during the crash. The most obvious difference is the number of homeowners that were facing foreclosure after the housing bubble burst. Foreclosure activity has been on the way down because buyers today are more qualified and less likely to default on their loans.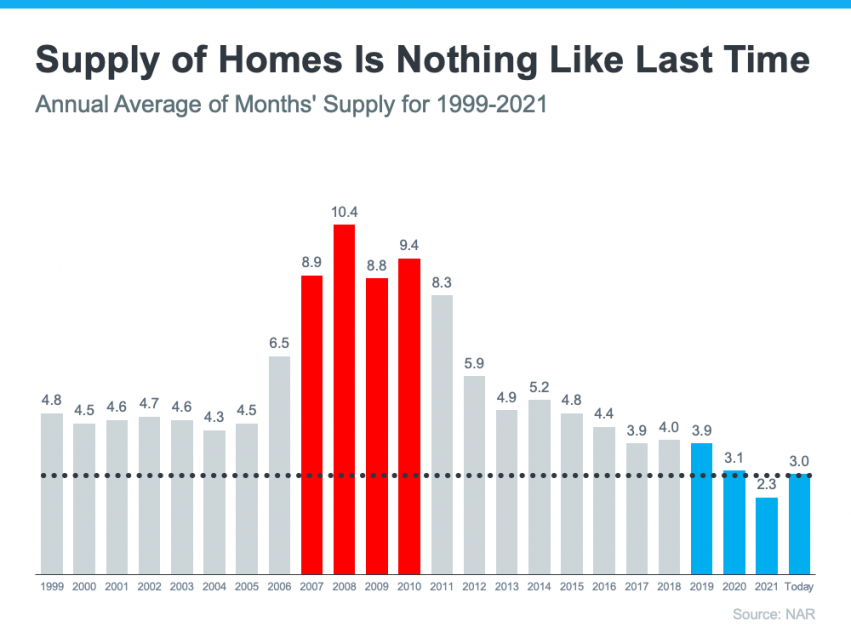 I am always here to help with all your real estate needs!
- Cameron Griggs