Happy Summer!
May was similar to the previous few months with both the units and sales volume down compared to last
year. However, the Average List Price, Sold Price & Median Sales Price all increased over 20% year over
year. The number of homes sold for over $1,000,000 (46) was very similar to last May (45). Although our
market was down, our firm had the best sales volume in our 32-year history and led the Outer Banks
market for May!
A few May MLS Fun Facts:
• The Average Sales Price of the 196 Single-Family homes sold for the month was $867,221
• Active inventory was down 12% in Dare and 24% in Currituck County for the month
• An oceanfront home in Corolla with 11 bedrooms and 11 baths sold for $3.3 Million, making it the highest sale of the month!
• The Average Days on Market of 23 was the lowest month of the year!
Is Real Estate A Good Investment?
The May Shackelford Reports will give you a good overview of the
market for the past 6 years. For example, you'll be able to see the history of the Median Sales Price,
Volume and Inventory levels to help you make a decision on investing in our area!
Nationwide Stats
According to an annual survey from Gallup, Americans' opinion on the value of real estate as an investment is climbing. Not only is real estate viewed as the best investment for the ninth year in a row, but more Americans selected it than ever before.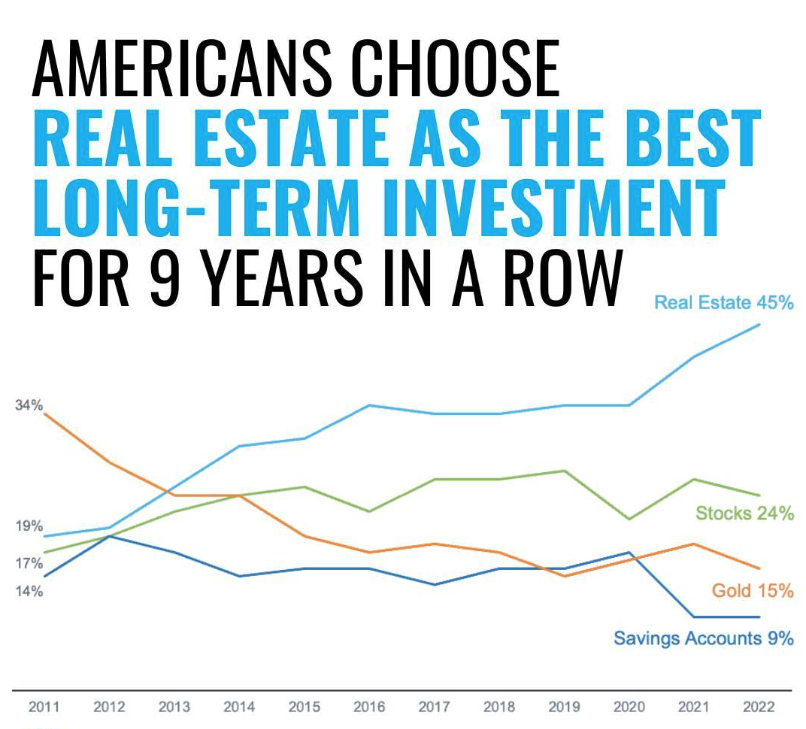 If you're planning a trip to the OBX this summer, there is so much to do in our area. Click to view a list of
the Top 10 Things to Do on the OBX and have a great time! If you are planning on looking at property
while you're here, please reach out so I can add you to my schedule!