September OBX Market Update
Welcome to the new normal! Both real estate sales and interest rates have experienced changes this year, but it's time to acknowledge that this is the new normal. In the case of sales, the numbers are down and for interest rates, we are in a 20 year high!
For September, both the average listing and sold price were down just 4% year over year. We continue to see multiple offers and properties that are priced right do not stay on the market long. Inventory continues to be an issue and year to date, listings are down 26% year over year. Buyers are still here but the sellers are not!
Homeowners who are not in urgent need to sell are often reluctant to do so when they have a mortgage rate of 3% or lower, only to potentially buy a new property with a 7% or higher interest rate.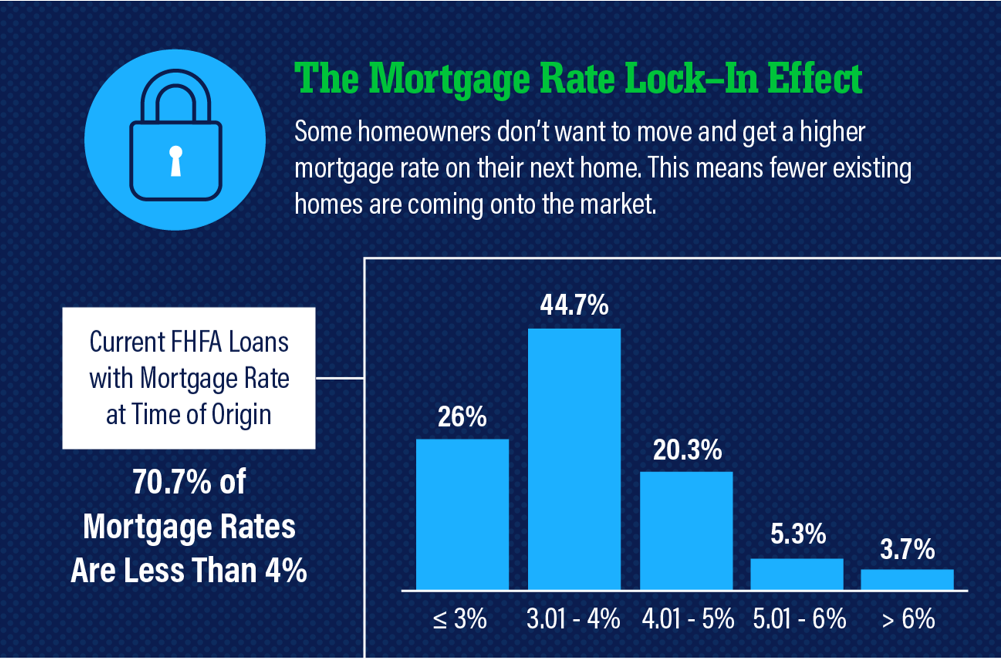 September MLS Fun Facts:
On average, property sold for 95% of the original asking price
29% were cash transactions
Single-family sales ranged from $225,000 for a 3-bedroom house in Wanchese to a 7-bedroom oceanfront home in the Ocean Hill area of Corolla which sold for $2,470,000
6 homes sold for $1.5 Million and higher, including 3 with a sales price of $2 Million and higher
The average DOM of 58 was the highest of the year since March when the average was 64
The Median Sales Price of $600,000 was just 1% lower than last September
61 of the 176 September listings are already in a pending status (35%) with an average DOM of just 7 days!
There were 192 price changes for the month
*All stats based on the Outer Banks Association of Realtors MLS, residential Dare & Currituck County.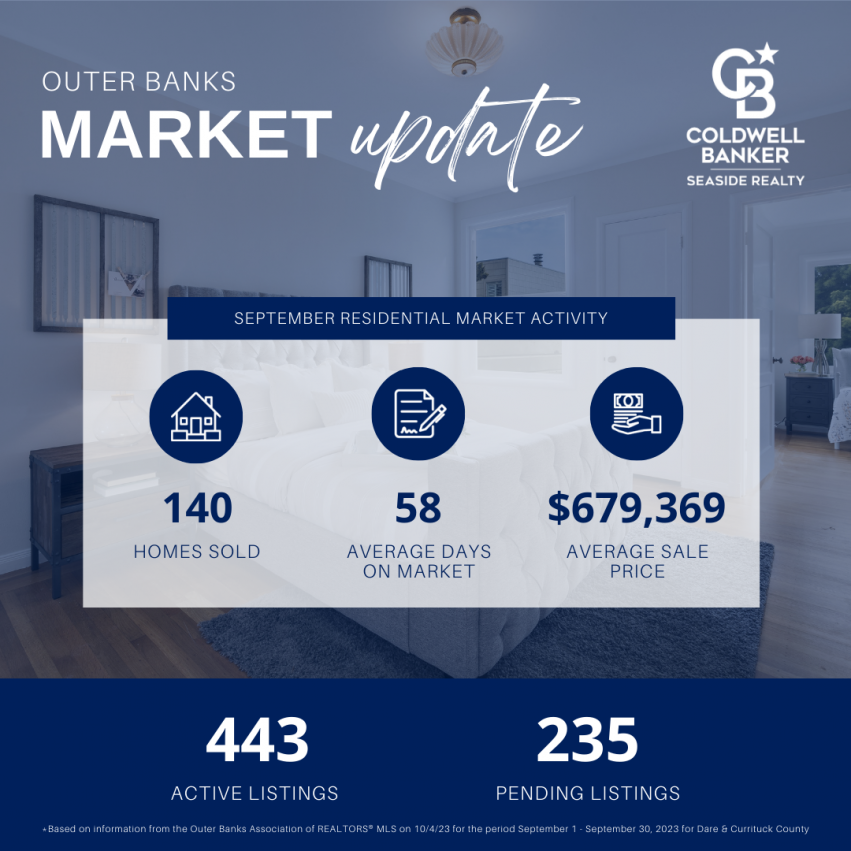 Year to Date:
Year to date, 27% of residential sales have been cash transactions, indicating that 73% were financed at the new higher interest rates.
On average, property sold for 94% of the original asking price
338 homes sold for $500,000 and less
34 homes sold for $2 Million and higher
The change in our high-end luxury market has had a significant impact to our overall business this year. For example:
34 properties sold this year for $2 Million and higher, including 8 which sold for $3 Million and higher.
For the same period in 2022, 81 properties were sold for $2 Million and higher including 24 for $3 million and higher!
Of course, if we compare this to 2019, there were only 10 properties sold for $2 Million and higher for the entire year!
*All stats based on information from the Outer Banks Association of Realtors MLS 1.1.23 -9.30.23 for Dare & Currituck County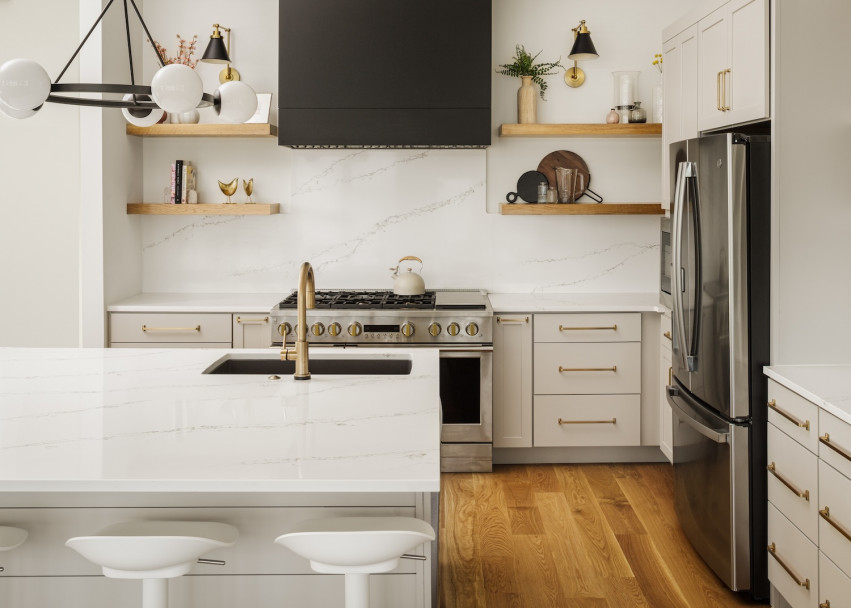 A word from Towne Bank's David Joyner:
The average rate on a 30-year fixed rate mortgage has continued its' rise this week to 7.49% with 1.25 points according to the FHLMC survey. Mortgage rates do loosely follow the 10-year Treasury yield, which has been climbing this week following strong economic data. Rates have not been this high since the year 2000. The Fed will likely raise rates once more this year at the November meeting and then hold them at higher levels to get inflation back to its 2% target. We are hearing that we should be getting some rate relief by the 2nd quarter of 2024.
Regarding our local market, we are predominantly a second home and an investment property market, so our rates are affected by the new loan level pricing adjustments (LLPA's) that Fannie Mae and Freddie Mac implemented in January 2022. Pre-January 2022, second homes and primary residences had the same rates and now the second homes have higher rates and higher fees (points, origination fees, discount points, etc.). This not only affect the payments with our clients due to higher rates, but it becomes a compliance issue with points and fees, and we cannot close some of the same loans that we were previously able to close due to it failing a compliance test because of points and fees. We are seeing that our clients are having to pay more points to get second home and investments loans, which in some cases causes us not to be able to offer them some of the same products as before.
Higher loan to value second homes and investment property loans are impacted to a greater extent. With his being said, we are still closing loans as second homes and investment properties. Most of the clients that I speak with now are accepting the fact that we are in a higher rate and point environment and are moving forward with the process. We are nine months into 2023 and this seems to be the new norm. Jumbo loans are not affected with the LLPA's but we are seeing similar things the jumbo market now. As always, if you want to discuss in more detail, give us a call anytime.
David can be reached at [email protected].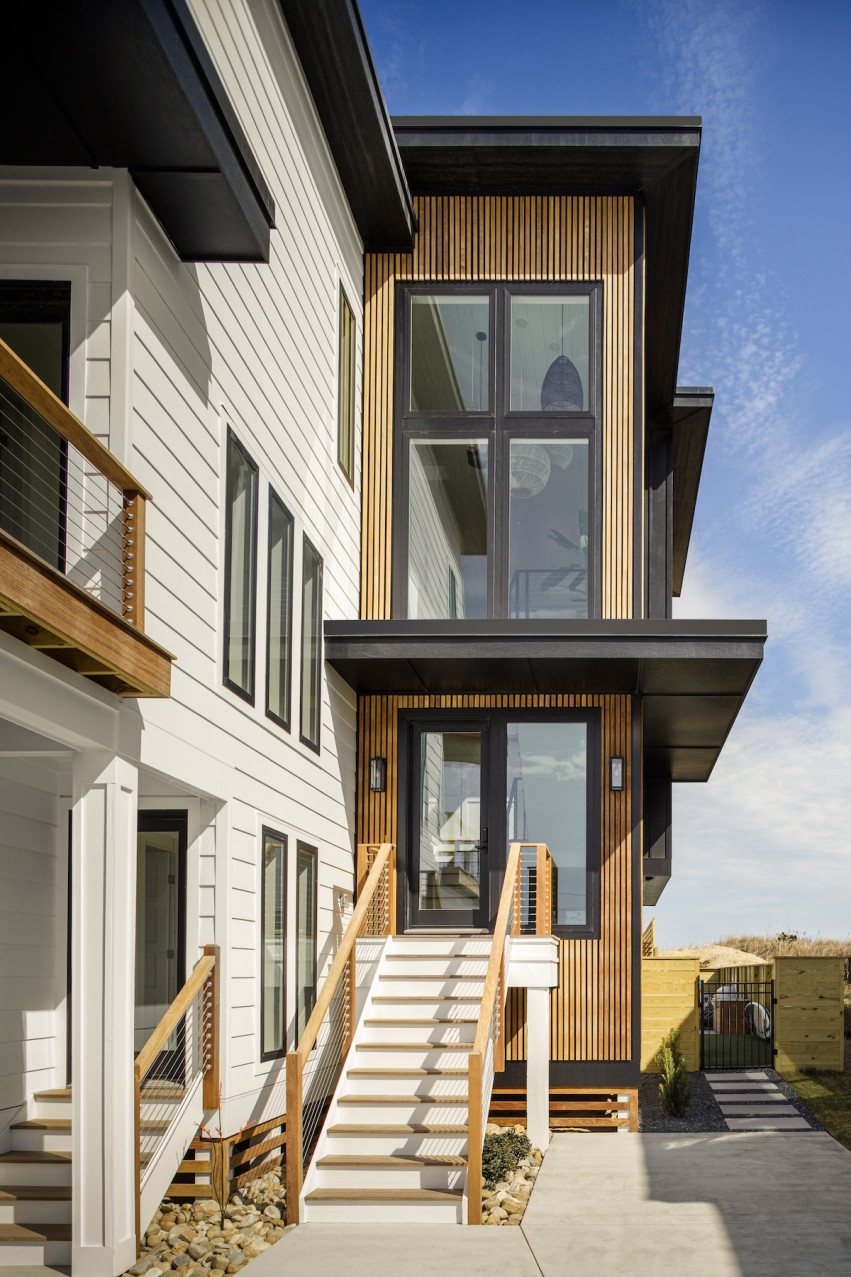 As always, I am available to help with all your real estate needs!
- Cameron Griggs